We use affiliate links. If you purchase something through the links on this page, we may earn a commission at no cost to you. Learn more.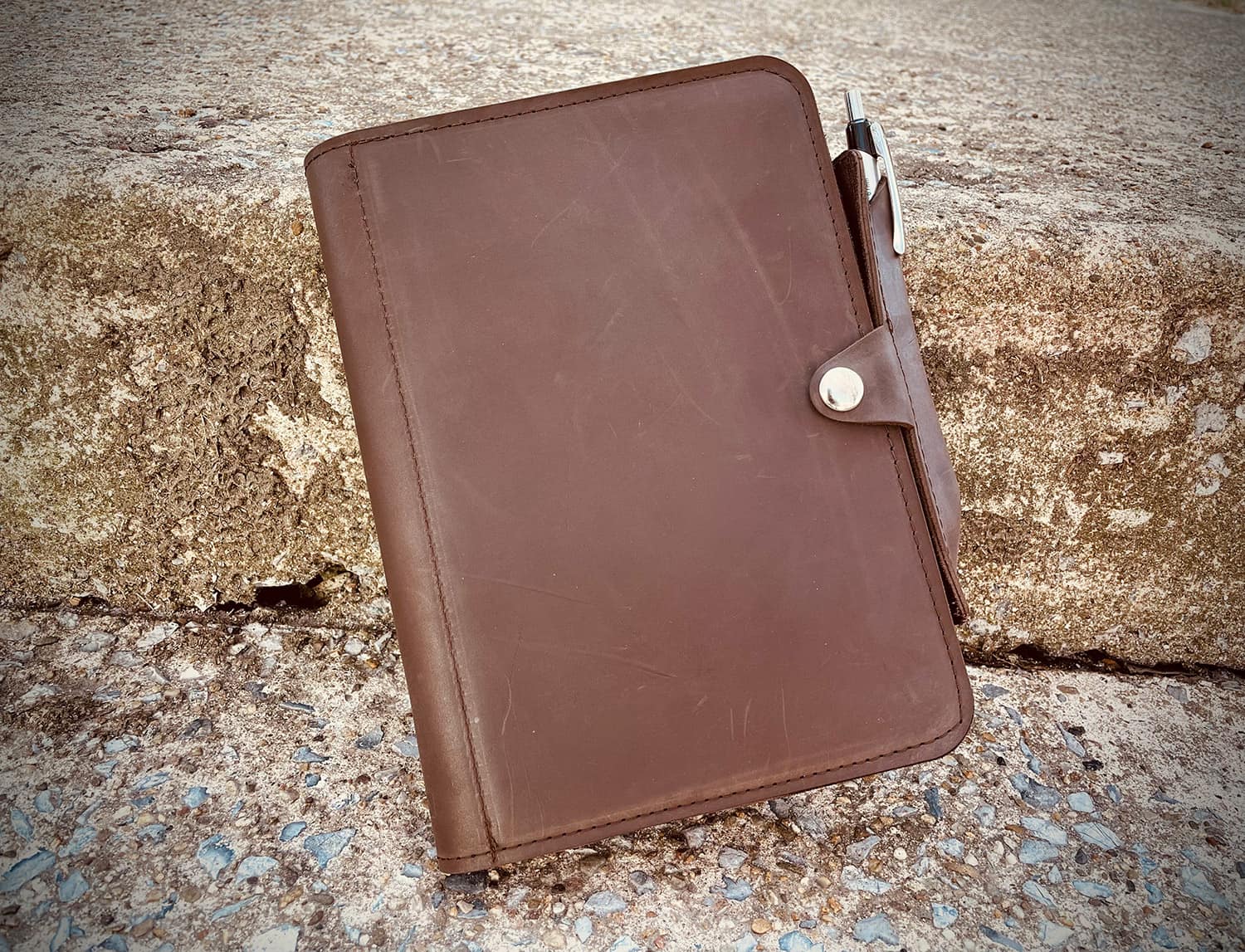 REVIEW – For those who keep handwritten notebooks or journals, they can tell you the importance of those priceless notes, doodles and ideas inside. Keeping them safe feels like a job for the nigh-invincible Allegory Goods "The Cedar" Handcrafted Leather Journal Cover.
What is that?
The Cedar from Allegory Goods Grove Collection is a minimalist leather cover that fits most A5 size notebooks such as large Moleskines. It features a large side pocket, a small business card sized pocket, a metal snap closure, and a deep side pen pocket that fits most pens.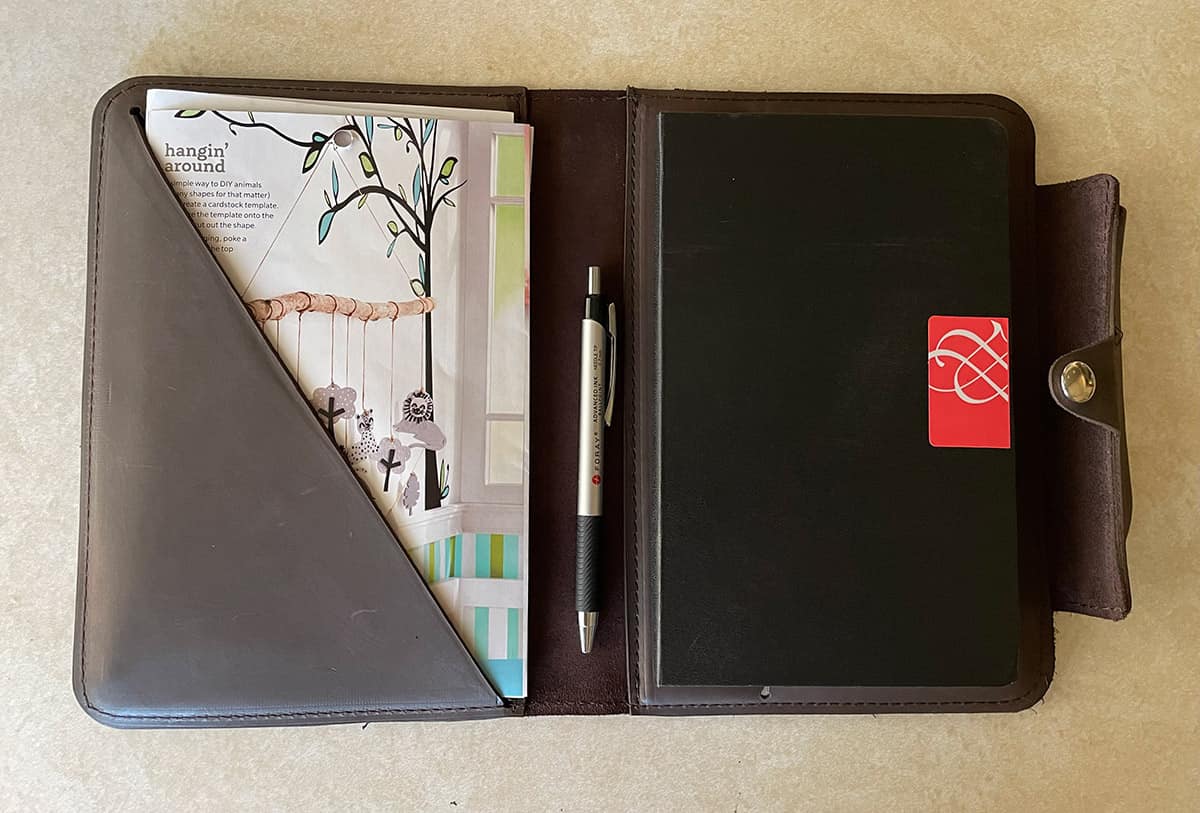 Hardware specifications
Snap-on housing
Integrated pen sleeve to fit most pens
internal storage includes a document pocket, accessory pocket and space for your favorite A5 journal
Height: 9.5 inches (24 cm)
Edge-to-edge cover width: 7 inches (18 cm)
Width from edge of cover to outside of pen sleeve: 8 inches (20.5 cm)
Maximum thickness: 1.5 inches (3.5 cm)
Weight: 11.5 ounces
Compatible with: All A5 size journals or planners. If you don't have a favorite yet, some of ours are the Rhodia Webbie, the Moleskine Classic Large in soft or hardcover, the Leuchtturm 1917 Medium in softcover or hardcover, and the Bullet Journal first or second edition.
Three leather colors to choose from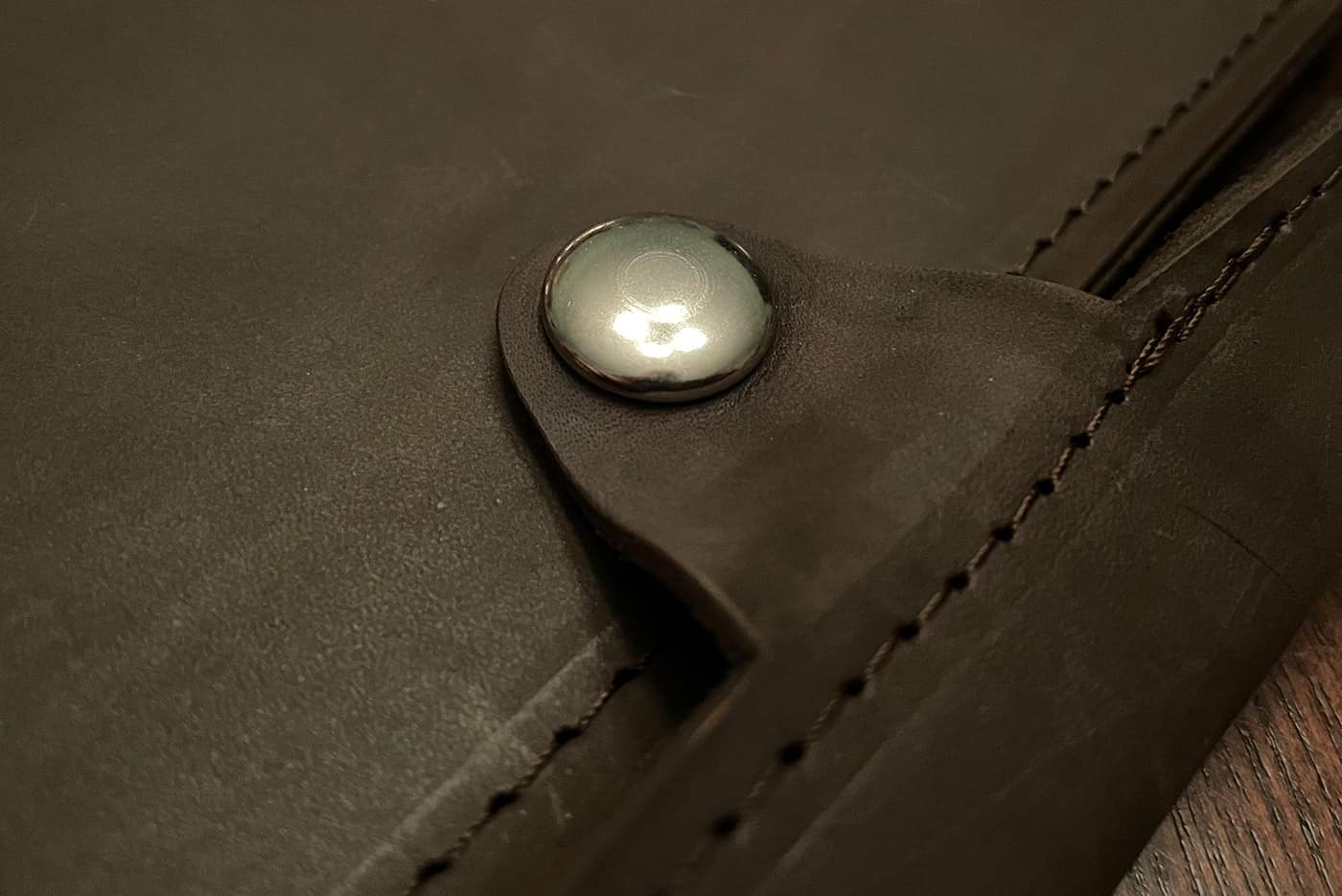 Design and features
In December 2021, I had the pleasure of reviewing another Allegory Goods product, the "Kit Slim" Custom Front Pocket Wallet. I was thrilled to hear that they were offering new leather journal covers via Kickstarter, as carrying around a nice big Moleskine journal for business meetings and notes is something I've been doing for a while now.
Cedar is a basic handmade leather cover for A5 (or close) size notebooks. It sports a long side file type document slot, a business card sized accessory pocket and an external pen pouch incorporated with the metal snap case on the side of the opening. And that's basically the full tour of the product.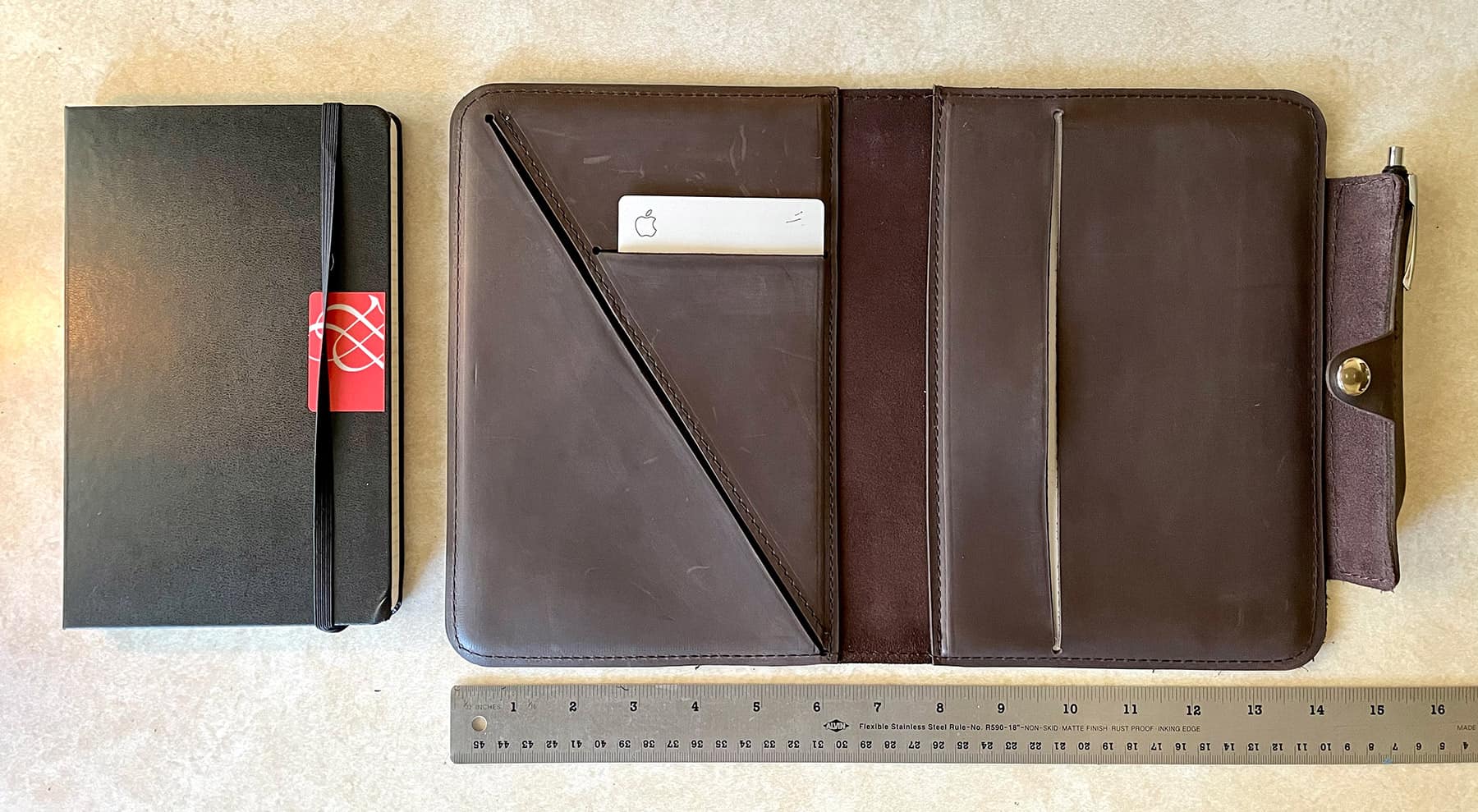 Included in the same Kickstarter is an extended journal cover option, The Aspen, which sports a full zipper and more pockets and loops better suited to the bullet journal crowd to horde their highlighters, stickers and washi tape. Personally, less is more.
The leather and stitching are a perfect match for Allegory Goods' "break without wearing out" mentality. In fact, if you manage to damage or destroy the cover, Allegory Goods will replace it, no questions asked.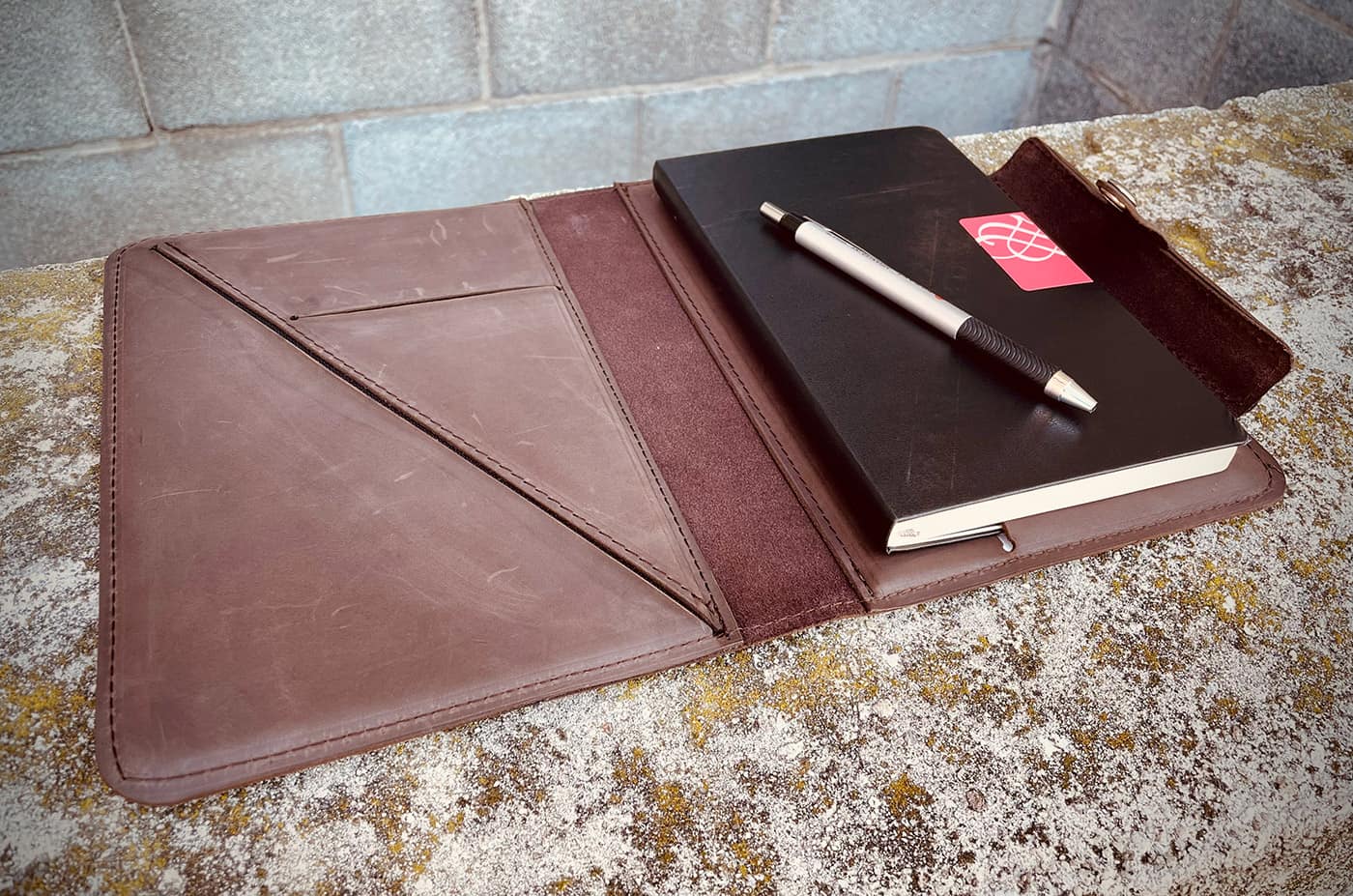 In everyday use, it took me a while to get used to the extra bulk. Usually I just put a pen in my pocket and store any scraps of notes in the back pocket already built into my Moleskine, all held securely with the elastic strap. It really comes down to the question, "Is the extra protection worth the cost?" The cost, in this case, is less about money and more extra inches of leather on all sides and nearly double the weight.
It all depends on what you normally wear. I like to travel light, so if I already had to carry a laptop, and nothing else, it's handy to have the extra storage, the pen pocket, to create a complete on-the-go solution.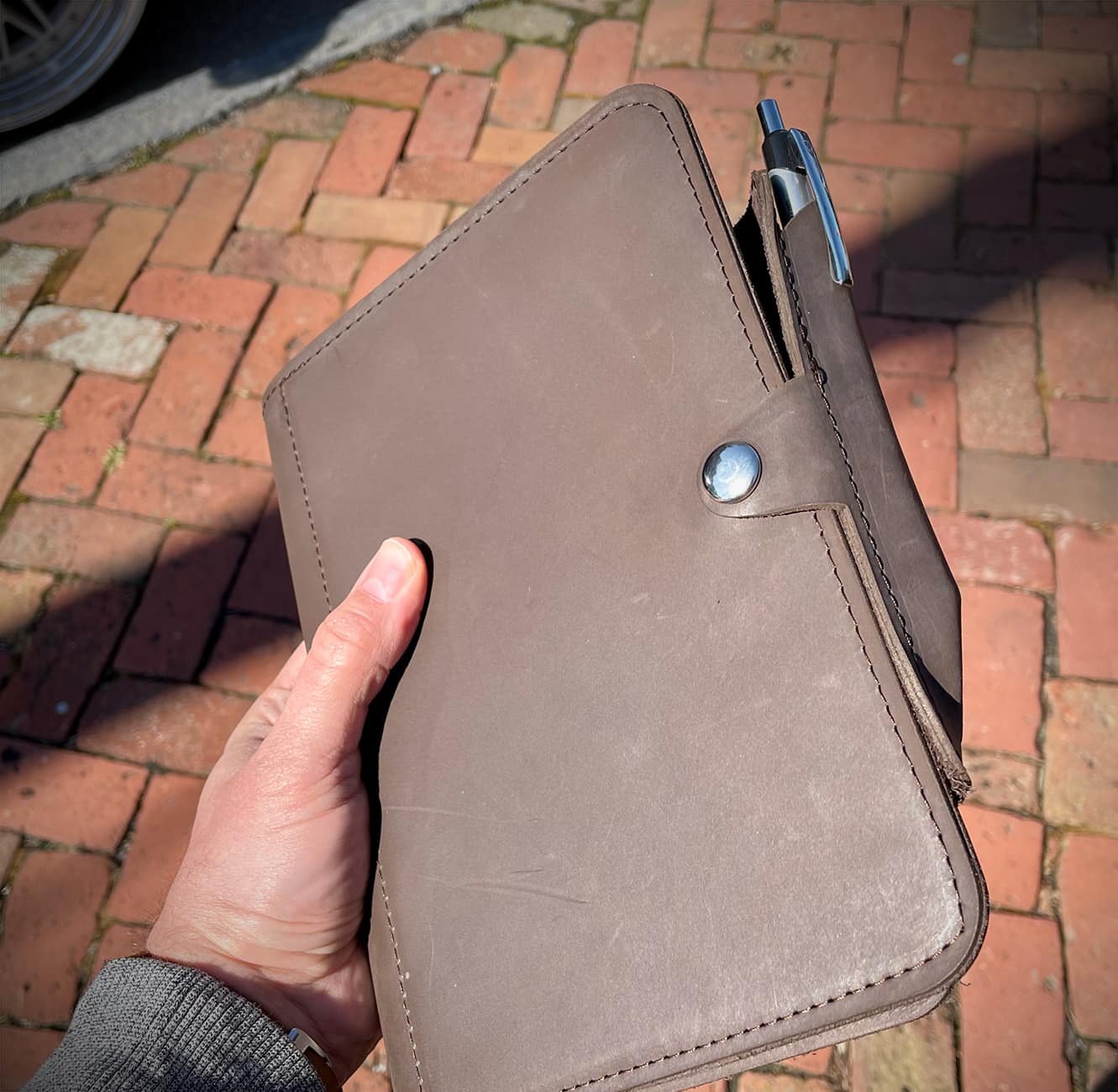 However, if you already have a large messenger bag or backpack, you might not really need the added protection of the cedar cover, as most laptops are strong enough to handle be spilled inside a bag. As stated in the stats, this blanket weighs nearly 0.75 lbs, a noticeable weight.
After a few weeks, I started using the left-facing document slot as a pocket for the front cover of the Moleskine, stuffing a few used pages into the pocket with the cover. This way I could open the cover, open it, and start writing right away. It does a good job of keeping the pages open for me as I write. Probably not its intended use, but the added functionality is appreciated.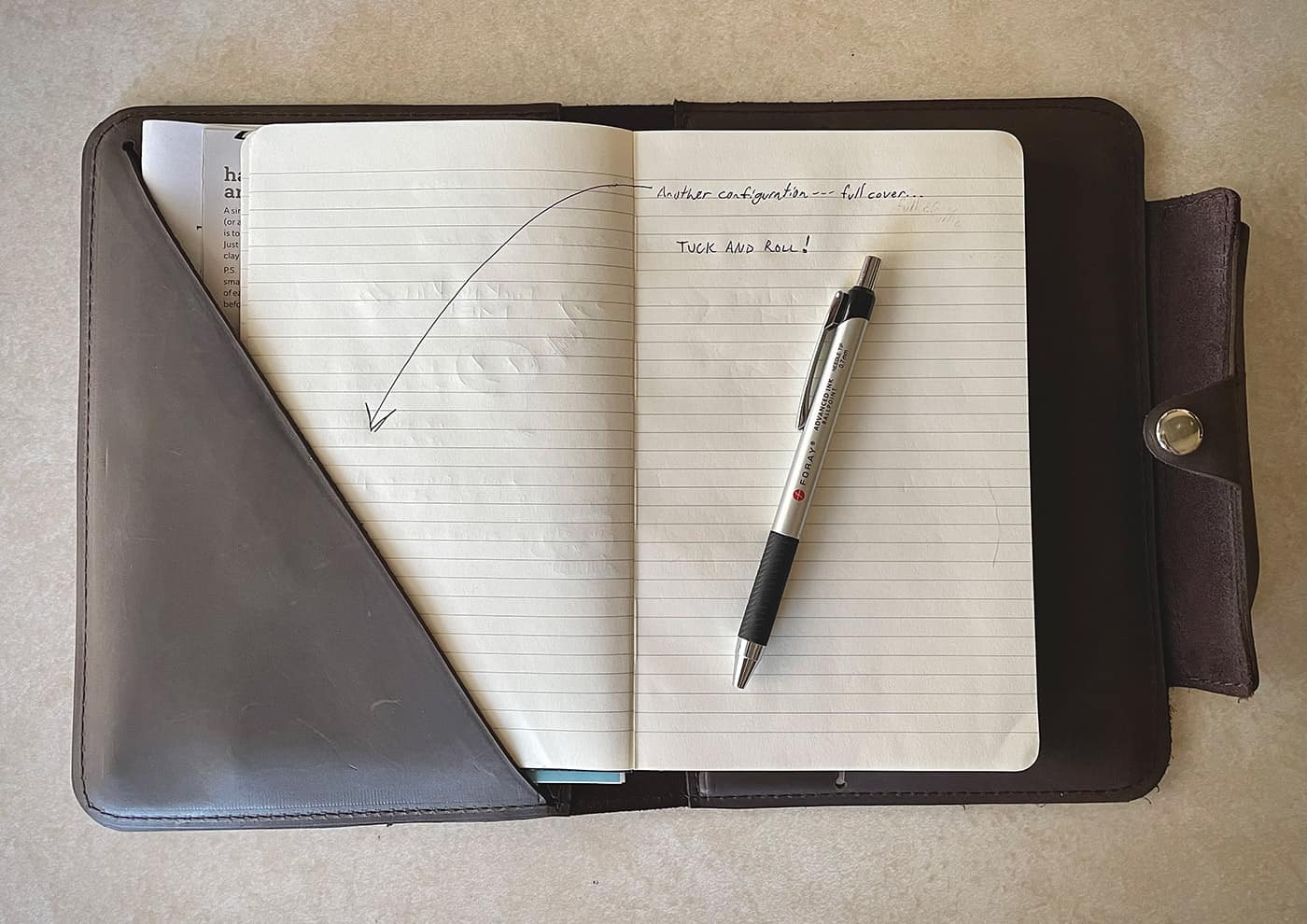 All in all, the cedar cover adds extra class and durability to your standard A5 laptop, and might actually be a catalyst in reducing your daily carry to make this cover all you need for a quick meeting. or a brainstorming session at your favorite cafe. store.
What I like
Built-in pen slot
Heavy stitching, thick leather, endless durable
Fits a variety of favorite notebook sizes
What needs to be improved
Not an improvement, but you can expect a good amount of extra bulk and weight with a leather cover.
Final Thoughts
Honestly, unless you go through a wood chipper, the Cedar Leather Planner is nearly indestructible. Not to mention that if it breaks, Allegory Goods will repair or replace it, guaranteed. It's something you can easily pass on to another generation of writers or doodlers. If you don't mind sacrificing extra weight and bulk for ultimate protection, I think you'll be very happy with the Cedar.
Check back to the Allegory Goods website regularly, I imagine the production numbers will reach a point where they will start offering the covers on their site in the next few months.
Price: $79 for early backers, but has an MSRP of $99
Or buy: Currently, the Cedar Leather Planner Cover is being sent to their Kickstarter backers.
Source: The sample of this product was provided by Allegory Goods.
Surprise gadgets delivered directly to your mailbox!
The Gadgeteer has teamed up with the world's #1 tech subscription box Gadget Discovery Club to bring you a $40 trial box of gadgets! Claim your trial box now for just $14.99 using code gadgeteer1 at the register !
United States – claim now, UK – claim now, Canada – claim now